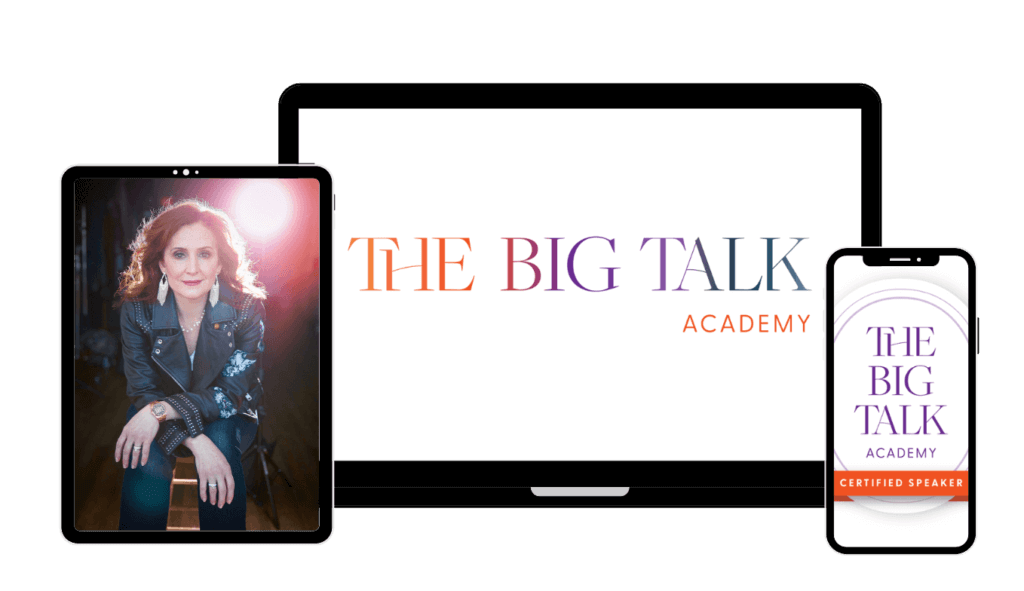 This article – The Big Talk Academy Review aims to reveal all you need to know about Tricia Brouk's intensive 12-week program designed to transform individuals into confident, impactful speakers who captivate audiences and inspire action.
Do you think you are a good speaker but want something more that will land you on a big stage? Perhaps you are even afraid to try because you feel you are only good in your head; no person sees you the way you see yourself in your mind's eye. 
Well, Tricia Brouk is launching The Big Talk Academy which aims at moving passionate, talented, and brilliant people from good to great speakers.
What is The Big Talk Academy About?
The Big Talk Academy is a 12-week, intensive, virtual certification program for people who want to identify big ideas, craft professional talks, and present Big Talks. These activities will prepare them to stand in front of their future audience when the stage is set.
The program focuses on discovering the right ideas that participants need to pen down before their Big Talk. Participants will be given the resources, techniques, and tools required to hone their storytelling skills to enable them to convey the right message to their audience.
They will also be guided in writing and presenting talks that inspire the audience to take action. In the end, the participants will stand courageously and speak like experts without second-guessing themselves or requesting feedback from friends.
The Big Talk Academy features an "open mic" session that allows participants to speak before an audience and then receive feedback from experts and other speakers. This way, you don't have to practice in front of your mirror; a real audience will be there for you.
Furthermore, members of The Big Talk Academy learn how to pitch talks, including future talks to producers, organizers, and decision-makers. They master the skills required to write both TEDx talks and Keynote speeches.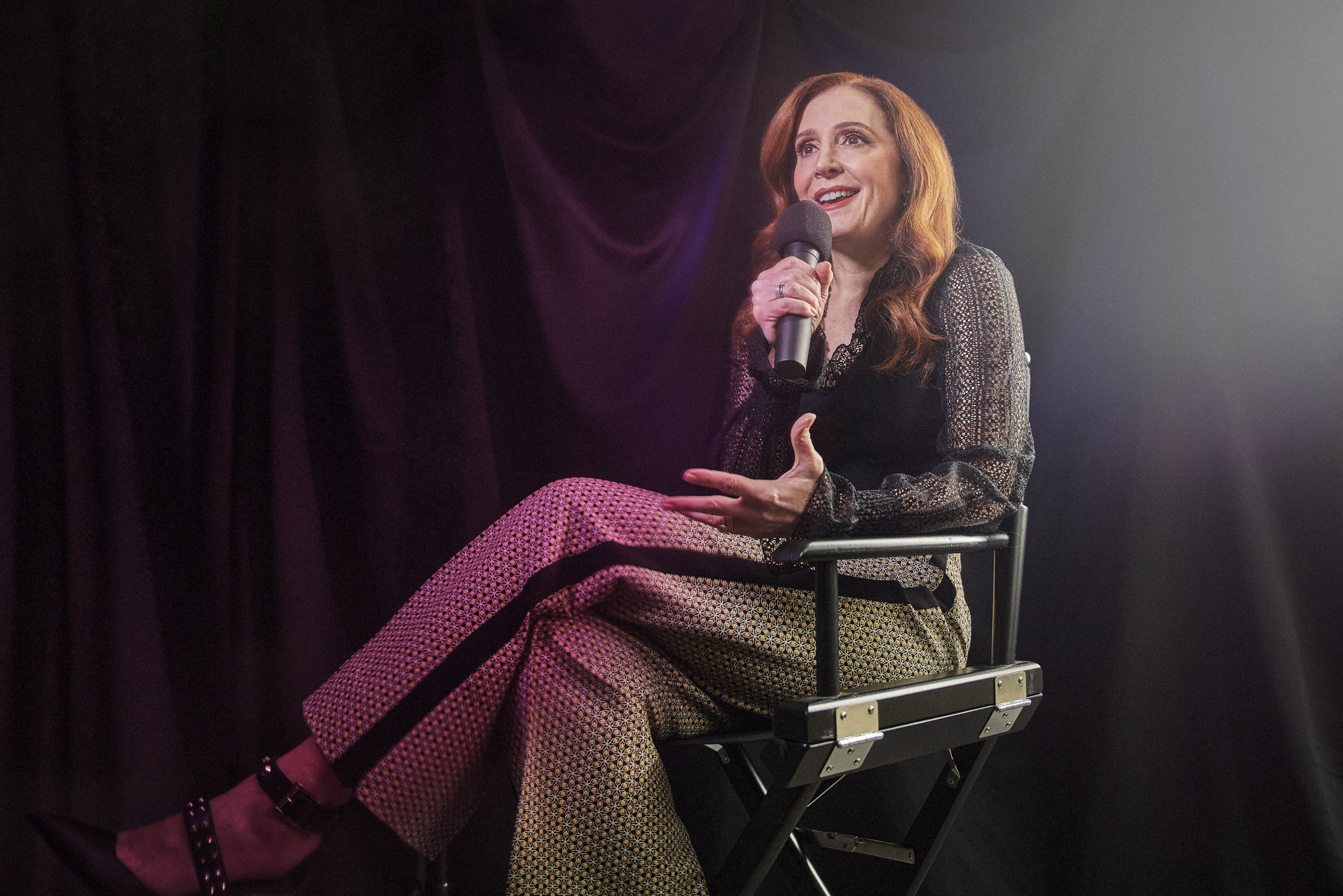 Tricia Brouk, the curator of The Big Talk Academy, is a well-known, award-winning author, speaker, and executive producer. She helps to transform professionals into thought leaders through her storytelling skills. 
Her methods revolve around transforming the personal stories of clients into industry-leading voices. As a result, they command media presence and gain wider recognition, so people from around the globe can consult them when necessary. 
Tricia has placed over 50 speakers on TEDx stages within the last four years. In 2020, 10 of her speakers moved to the TEDxFarmingdale stage. Her continuous support gives clients the strategies and confidence they require to become great speakers. 
She certifies people in the art of public speaking through The Big Talk Academy. Members of the academy benefit from her wealth of experience, having spent over 30 years on both national and international platforms. 
Tricia has spoken at The National Organization for Rare Disorders, The Jumbo African Support Hub, Ellevate, Barnes and Noble, The New York Public Library, Pride Global, and Forbes.
She is also the host and producer of The Big Talk, an award-winning podcast and YouTube channel. She is the Executive Producer of TEDxLincolnSquare and Speakers Who Dare.
Tricia Brouk is not just a speaker but a brand! Her business acumen is second to none and her courage, grit, and artistic soul enable her to help clients excel.  Her book, The Influential Voices: Saying What You Mean for Lasting Legacy, was featured as Amazon's number one new release in 2020.
In 2019, the International Association of Top Professionals gave her the award of Top Director. In 2021, she got the Top 10 Speaker Coached in Yahoo Finance award and the Empowered Women Award by the IOATP. Her documentaries have won several awards including Best Documentary Shot at Los Angeles Movie Awards and The Olympus Film Festival. 
Who is The Big Talk Academy For?
The Big Talk Academy is for:
Founders

CEOs

Authors

Thought leaders

Professionals
This lifetime opportunity will help you to:
Curate your original story into a narrative that you can communicate wherever you are

Transform your personal story into a communication agenda, keynote speech, or leadership message that will make you stand out as a positive disruptor

Extract the core message of your story and infuse it into all your interactions

Distinguish yourself as a leader in your industry
How Much Does the Big Talk Academy Cost?
Below is a breakdown of the actual cost of the program.
12 weeks of lessons: $15000

Bi-weekly mentoring calls: $7500

Virtual showcase: $2000

Private Facebook Group Membership: $1500

Certification: $1000
The total cost is $27000 but if you register today, you will pay $4997. You can also pay in three installments of $1997. 
Pros of The Big Talk Academy
The program is packed with so much value that you will hardly get from one coach.

The program's cost is cheap compared to the value you will enjoy.

You can pay in three installments if you can't cover the entire cost at a go.

The curator of The Big Talk Academy is well-known and experienced.

Lessons take place virtually, so people from any part of the world can participate.

Participants have access to a real audience to practice Big Talks and then get feedback from experts.
Cons of The Big Talk Academy
Without mincing words, The Big Talk Academy is real. There is no hidden agenda, and you get what you pay for.
Is the Big Talk Academy Worth It? Our Final Review
In our thorough investigation by examining every aspect of the program, we found the Big Talk Academy to be an incredible value for money.
Tricia Brouk is an international award-winning director who has coached many top speakers. She developed this proven formula for creating life-changing talks over 30+ years.
Inside the Big Talk Academy, Tricia shares her insider knowledge and proven process for developing powerful speeches. Her step-by-step training guides you to find your voice and craft an inspiring Big Talk.
After completing the program, you'll have a certification proving you're a skilled public speaker ready to make an impact.
🡒 Don't wait – Click Here to Join Big Talk Academy Today!
Key Takeaways:
The Big Talk Academy is a complete training program by Tricia Brouk on mastering public speaking
You'll learn how to craft and deliver a 10-minute "Big Talk" TEDx-style speech
The multi-week curriculum includes masterclasses, coaching, and performing your talk live
Anyone completing the course gets certified as a Big Talk Academy graduate
We highly recommend the Big Talk Academy for aspiring influential speakers
Frequently Asked Questions
What is the Big Talk Academy?
The Big Talk Academy is a 12-week virtual certification program led by Tricia Brouk, designed to transform individuals into exceptional speakers.
Who is Tricia Brouk?
Tricia Brouk is an award-winning author, speaker, and executive producer known for her expertise in transforming personal stories into influential voices.
What is the "open mic" experience?
The open mic experience allows participants to perform their talks before a live audience, gaining authentic experience and receiving feedback.
How does the program prepare you for TEDx?
Tricia Brouk's expertise in placing speakers on TEDx stages ensures participants receive guidance in crafting compelling TEDx talks.
What happens after completing the program?
Upon completing the program, participants earn a Big Talk Academy Speaker Badge and become certified speakers, ready to make a positive impact through their talks.
How can I join the Big Talk Academy?
To embark on your journey to becoming an influential speaker, click here to join the Big Talk Academy.
Who is the Big Talk Academy for?
The program is designed for aspiring speakers who want to master public speaking and deliver powerful talks. It's for anyone who wants to share their voice and message.
What if I have no speaking experience?
No prior experience is required! The training starts from the basics and guides you every step of the way.
How much time per week does the program require?
You should plan to spend 2-3 hours per week on the video lessons and assignments. More time will be needed once you start rehearsing your talk.
When does the Big Talk Academy program start?
New cohorts begin on the 14th of August, 2023.
The Big Talk Academy Review
$4997
Summary
Reviewer
Review Date
Reviewed Item
Public Speaking Coaching Program
Author Rating
Product Name
Price
Product Availability